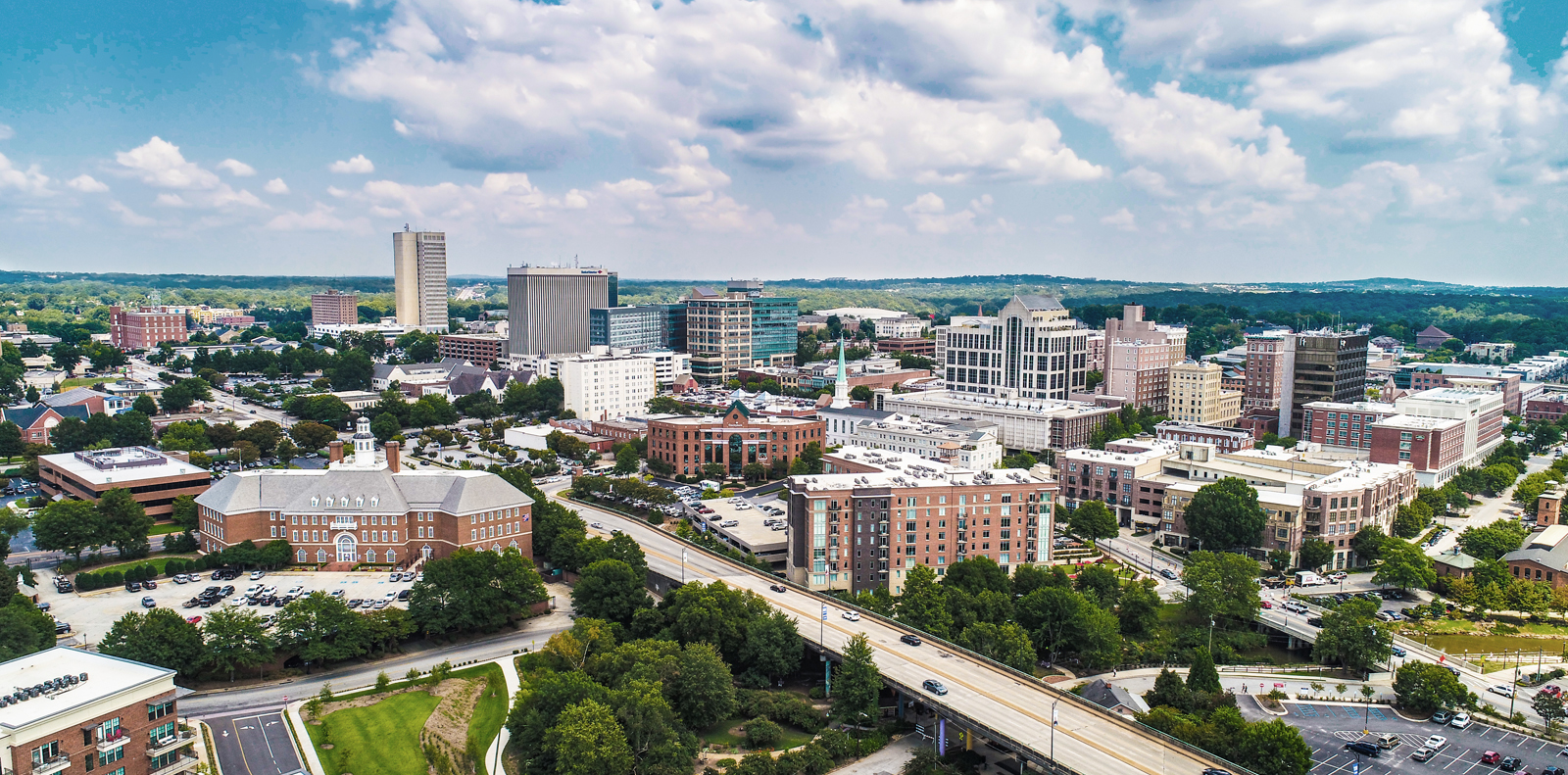 The end of the year numbers are still rolling in, but 2018 has been a great year to be in Greenville. According to the Greater Greenville Association of Realtors (GGAR), there were more than 10,000 homes sold by September this year. The 4th quarter numbers won't be finalized until early 2019, but it's not too early to share some thoughts and reflections on the 2018 Greenville housing market.
The residential and commercial markets are still hot.
Notice all the building projects. Whether you're in downtown Greenville or driving through rural northern Taylors, you can't go far without seeing new construction happening. This is an indicator of continued demand and economic expansion here in the greater Greenville community. There's particularly noteworthy residential growth in the Travelers Rest, Simpsonville, Fountain Inn, and Blue Ridge communities.
There's a shortage of affordable housing.
When it comes to real estate, "affordable housing" can refer to houses listed below $200K - the fastest and most competitive sector of the market - or it can mean rental housing that is accessible to lower-income clients. Greenville has a shortage of both. Not only do houses under the $200K mark sell blindingly fast (often within 48-72 hours), but also, the accessible edge of the rental market is getting higher and higher, despite the fact that wages are not increasing. The disparity between the increased cost of living and the unchanged income levels is creating much of the pressure in the market.
Rising interest rates are affecting both buyers and sellers.
We're going to talk about this in a little more detail in a future blog post, but it's worth mentioning now too. For sellers, higher interest rates actually lower/suppress the actual market value of your home. For buyers, a higher interest rate means a higher monthly payment (as well as thousands of dollars more by the time the mortgage is paid off). Currently, at the end of 2018/beginning of 2019, we're seeing average national interest rates in the 4.5-4.7% range, but housing authorities are predicting that the national average for interest rates will be rise to between 4.88-5.2% by the end of 2019. Every loan has different conditions and wraps in different expenses, so these numbers are purely for the sake of example, but: a 30-year loan for $180K at 4.6% interest has a basic monthly payment of $932. Whereas that same $180K loan at 5% interest has a monthly payment of $966. That may not seem like a lot, but to buyers on tight budgets, it could actually mean that you can only afford a $170K loan, thus narrowing your purchasing options.
What's the key takeaway from all this info?
Given the housing demand and the rising interest rates, the reality is that 2019 is going to be a key year for both buyers and sellers. Buyers, the interest rates aren't going to get better than this. Sellers, this market offers you that sweet spot of being able to sell for top dollar while being able to buy affordably. Reach out to us with your questions; we'd love to help you take your next step in 2019!