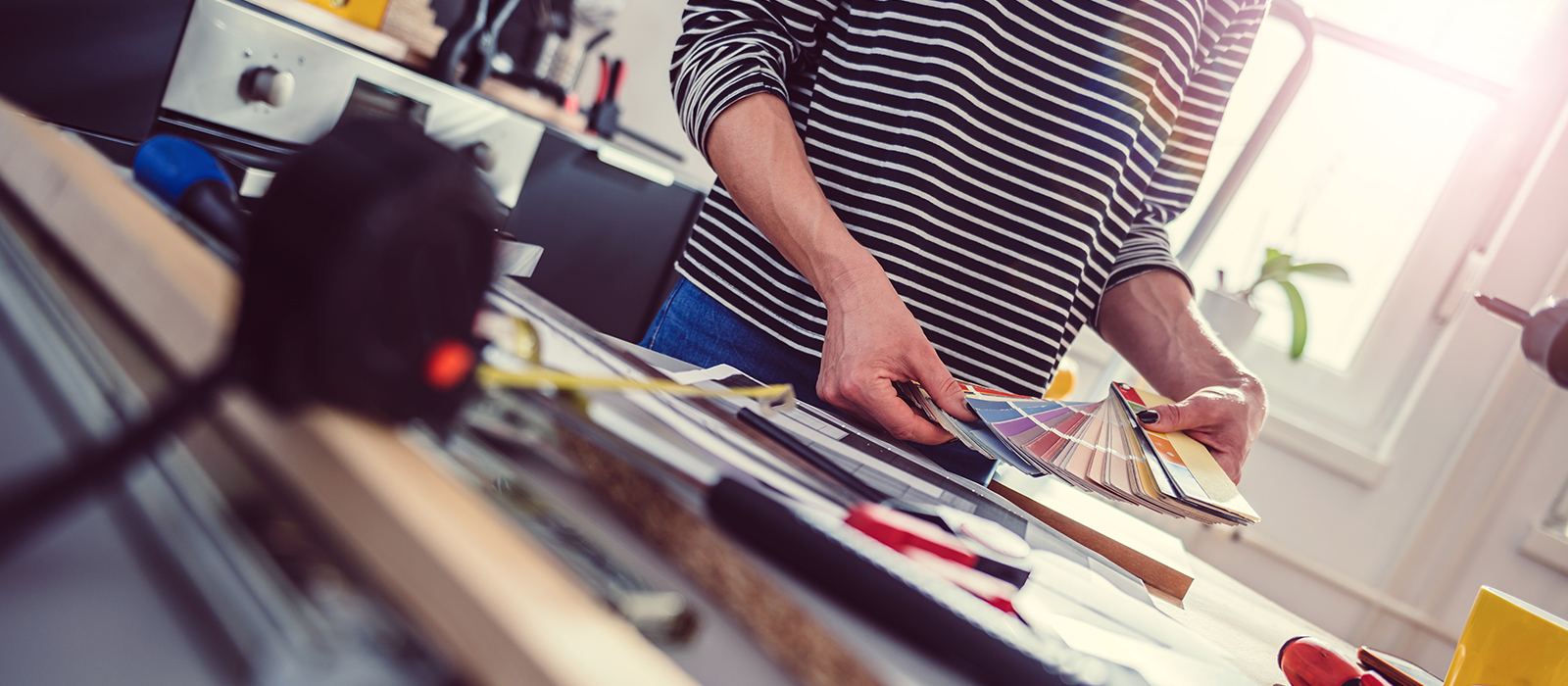 Some people love doing home improvements. Some people don't. All homes require care and updates. Whether you love, hate, or merely tolerate the home improvement process, we hope you'll find this post to be practical and interesting, because today, we're taking a look at the best and worst home improvements you can make from a financial standpoint. We all like getting a good return on investment, so here's what that looks like in the home improvement world. (The results may surprise you!)
One clarification before we get started: we're coming at this from a financial/home resale value perspective! If you're planning to stay in your home for a long time, then there are many other (more important) factors to consider, so make the renovations you want for the lifestyle that fits you and your family. Just know that even if your changes are really cool and you're really pleased with them, they might not give you a financial boost when it comes to listing your home for sale.
Here goes: home improvement ROI:
Worst ROI
Swimming pools!

You'll probably pay between $15K-$60K on putting in a swimming pool, and the reality is that many buyers would rather have a yard and don't want to bother with pool upkeep. It for sure isn't going increase the value of your house by nearly the amount that it costs you to install. Bottom line: you're just not going to get your money back from putting in a swimming pool.

Adding a bathroom.

Adding a bathroom is often a huge functional/convenience win, but bathroom additions are expensive, and you'll probably only recoup about half of the cost!

Reducing the number of bedrooms.

Converting that extra bedroom into an office or a home theatre might be exactly what you want and need, but losing bedroom space rarely pays off at closing time.
Best ROI
(This is the fun part. We were just going to give you the top three recommendations, but we couldn't resist adding a bonus one.)
New garage door.

This may be a little surprising but between the boost to curb appeal and the functionality, getting a new garage door is a really solid home improvement that can increase your home's value!

This is different than adding a bathroom or completely gutting the bathroom and redoing the whole thing. We're talking refinishing your old tub, new fixtures, maybe re-tiling the floor, and a couple of other items. You can get a good ROI on a minor bathroom remodel, and you'll probably enjoy the change too.

Same as the bathroom remodel: you're not turning your kitchen into a gourmet kitchen from a luxury magazine. You're updating appliances, flooring, lighting, maybe resurfacing the countertops and repainting the cabinets. Fresh look, increased functionality.

Bonus: Exterior features

Think curb appeal.Things that improve curb appeal often provide a good bang for the buck. Landscaping can be a value add: sod, adding some color here and there, making sure everything is trimmed. Or maybe a new front door or a fresh coat of paint.
So there you have it. What home improvements are you going to make in 2019?