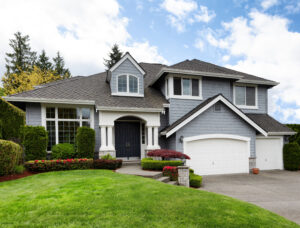 Buying a home can feel overwhelming, but it doesn't have to. With the proper planning and foresight, you can find a home that fits your current and future needs. Here are a few things to consider before beginning the home buying process:
     1. Assess Your Current Home
What do you like or dislike about the home you're currently living in? Taking inventory of how you feel about your current home is one of the best ways to gauge what you want in your new home. Be sure to factor in the yard and property space as well.
   2. Plan for the Future
What are your future goals? Do you have a 5 or 10-year plan? A growing family, aging parents, or career changes can significantly impact how you adapt to your living space. If you're looking for a long-term place to settle down, factoring in every scenario will aid in helping you make the best decision for your current and future lifestyle.
     3. Remember to be Realistic
When it comes to buying a home, your expectations need to match your budget. It's great to strive towards your dream home. But if you have a limited budget and are looking at 5-bedroom homes with a man cave, four-car garage, and an in-ground pool, you may have a more difficult time finding a home to match that budget.
     4. Trust Your Instincts
If you find "the perfect home" but don't feel like it's the best fit for you, trust that feeling. Chances are, it still won't be the best fit for you five years from now. There is never a one-size-fits-all scenario when it comes to home buying. Ultimately, the home you choose will be your home and yours alone. You want to make sure that the home you buy is the best match for you and your family.
There's no exact science to buying a home. But, taking the proper precautions and time to plan can help you find your perfect home that much sooner. Before beginning any serious home search, talk with your local real estate agent to get help finding your ideal home.