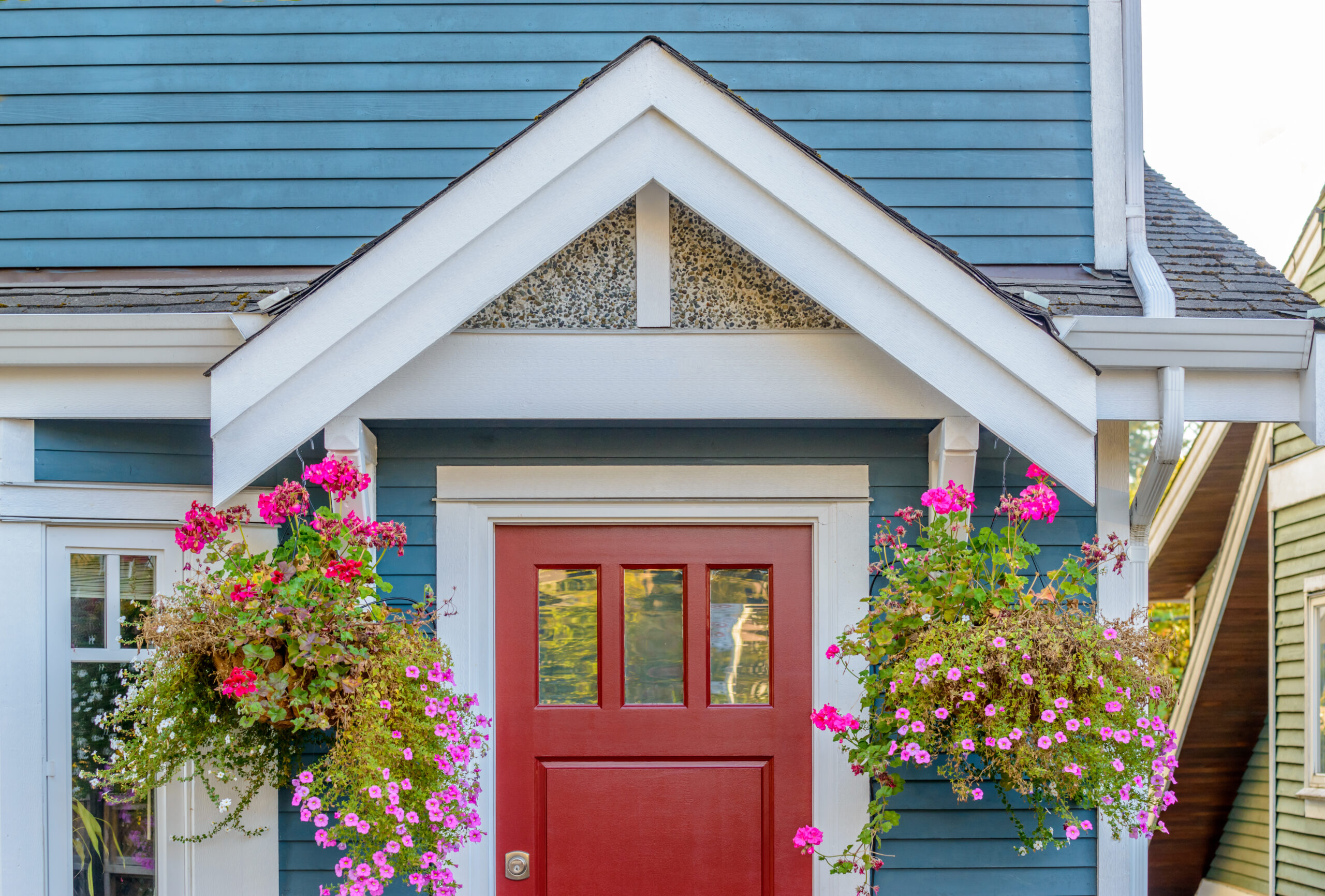 Spring is just around the corner, and if you're considering putting your Greenville, SC home on the market, now is the time to start getting ready! Here are some ideas to get the exterior of your current home market-ready:


1. Paint
Take a look at the painted items on your house—it could be the front door, porch rails, porch floor and ceiling, shutters, or even the mailbox post. Is the paint faded or chipping? If so, it's time for a touch-up! Fresh paint is one of the best ways to bring life to your home. When choosing colors, go for neutral with a touch of personality. Maybe it's a spring-themed hue on the porch or a bright yellow door—accent colors aren't just for throw pillows!


2. Lawn
Nothing looks (or smells!) better than a freshly-mown lawn. But mowing is only part of the curb appeal. Be sure to use an edging tool or weed-eater to create clean lines along your sidewalks and driveway, and bag or blow away any grass clippings. If your lawn has gotten a little sparse or seems to be more weeds than grass, choose a grass seed that works for your yard and patch up those spots.


3. Landscaping
The difference between a nice house and a beautiful house is a great accompanying yard. This is where you can get creative and make things interesting! Mix large potted plants (match that accent color!) with in-earth plants, use tight, leafy shrubs alongside tall, flowy grasses, and place flowering annuals close to evergreen succulents. Mulching your planting areas brings the look together. Lastly, keep those weeds at bay to be sure your landscaping gets the undivided attention they deserve. Potential buyers will love the first impression your landscaping makes!


4. Cleaning
Over time, weather can make its mark on your windows, siding, porches, sidewalks, driveway, and landscaping hardscapes. Take a good look around your home and see what could use a good cleaning. A pressure washer is an excellent tool for areas like sidewalks and siding that will have them looking brand new. For the windows that are coated in pollen, consider using a hose with a specialized cleaner. You might be amazed at how much more you can see once they're sparkling clean. Inside, potential buyers will see how much natural light the freshly-cleaned windows let through.


5. Decorations
Just like the final touches inside your home, your curb appeal can be taken up a notch with a little décor. Front porches beg for rocking chairs, settees, and porch swings—don't forget the accent tables where you can set your cold drink on a warm day! Let your creativity run free as you choose accessories like a doormat, topiaries, candles, and wall accents. Make it inviting and eye-catching.

Reach out to one of our experienced real estate professionals today to help guide you through the selling process so you can get your home listed and sold this spring! Feel free to contact us with any questions at 864-672-1272 or fill out our online contact form here.